(Overall estimated cost for entire semester: $50-$65)
·
Students must come to each session prepared and with necessary supplies, please plan accordingly.
·
The following maybe needed during the semester:
photocopies, access to a digital camera and a computer
·
Students may use the materials they already have.
The following materials are required for this course:
•

Pad of good drawing paper, minimum 18" x 24" in size.

Strathmore, Canson, or other drawing pads are acceptable.
•

One pad of newsprint, bogus rough, or craft paper, 18" x 24" minimum.


• One 9" x 12" or smaller sketchbook
Mark-making and other supplies:
•

One of each of the following drawing pencils

: 6B, 2B, 3B, HB, H, or

one complete set of pencils
•
One package of mixed-size or large-size Bob's Fine Vine Charcoal or equivalent. (
medium
or soft)
•

Compressed charcoal

- 4b or 6b. Buy 2 sticks. Conte brand is the best.
•

One -two Charcoal pencils,

Pro Arts or other brand
•

Conte crayons:

2sticks of soft black, 2 sticks of terra cotta or other warm earth tone, 2 sticks of white.
• Graphite stick: 6b or 4b, General's Kimberly Graphite Sticks includes: 2 soft, 1 medium, and 1 firm
•

1 round watercolor brush,

medium size equivalent to size 8-10 (any brand)
•

1 bottle of black India Ink:

Higgins brand is good
(1 Fl. oz)
• Ink pen and metal nibs (sets are best value like Speedball Pen & Ink Set)
•

Erasers: 1 ArtGum, 1 White Vinyl Pen Eraser, 1 Kneaded
• Drafting Tape or other low-adhesive tape.
• Artist Pens (Faber-Castell or Micron or other brands): superfine, medium and brush point
•

Drawing board large enough to accommodate an 18" x 24" sheet of paper. 26x23 inch
• 2 flat pieces of standard thickness cardboard to create a portfolio 24" x 36" or 1 Economy Portfolio 23" X 31" for carrying drawings.
1
1

UTILITY KNIFE or RAZOR BLADES
2
1

STEEL FLEX RULER 24" NON-STICK, see through
3
a couple of small cotton rags
4
1

Krylon or

BLAIR SPRAY FIX MATTE 4.75 OZ (NOT spray adhesive!)

or hair spray but it won't be archival and will yellow your artwork over time
5
1

ROLL SKETCH/TRACE 18" X 20YD (or large pad)
7
1

TACKLE BOX for holding supplies (a shoe box will do) * Remember to wear suitable clothing to class and/or a smock or apron.
8
Prang Oval-8 Pan Watercolor Set, 8 Assorted Colors
Sketch board, 23x26 in.
Miscellaneous

Materials: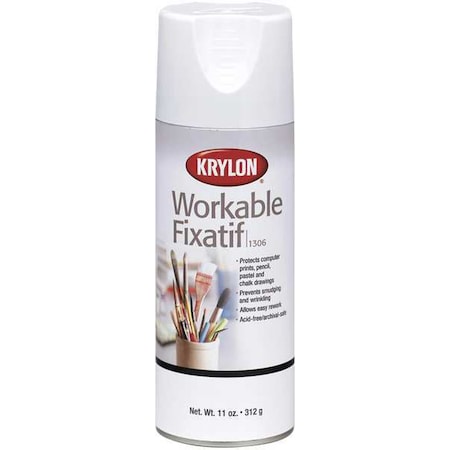 ·
Michael's Art Supply (various locations)
·
Daniel Smith Art Supplies: www.danielsmith.com
1.
Cabrillo College Book Store (may not carry everything or prices might be higher)
5.
S & G Hand Made Crafts in Aptos: (831) 722-8240 10
6.
Wild Rose, Watsonville: Crossroads Shopping Center
1929 Main St, Ste 1, Watsonville, CA 95076, (831) 722-4282

wildroseart.com